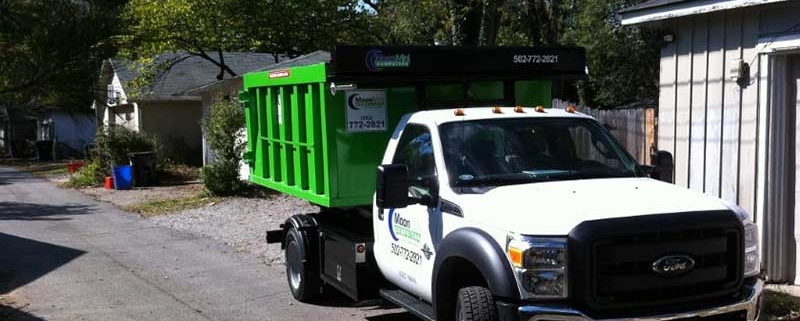 Do You Need a Dumpster Permit?
Dumpsters provide an excellent way for you to clear waste as you tackle a project. Depending on how and where you're using one, you may need a dumpster permit. It can be a bit confusing, so today on the blog we'll walk you through dumpster permits!
General Rules
In most cases, you will only need a dumpster permit if you will be placing the dumpster on public property. This includes public streets and sidewalks. This may be the case for you if there's limited room in your situation. If, however, you have the space to put a dumpster on your driveway or any other private property, you won't have to worry! There's no need to get a permit in that case.
Dumpster Permit Process
If you do need to place a dumpster on public property, there are a few things you need to consider. In many cases, you can put a dumpster on a public road or sidewalk- you'll just need a permit to do so. However, there may be places where you can't so you should always check with your locality first. This includes specific neighborhoods- if you have a neighborhood association, they may have rules about if/how dumpsters are permitted on streets.
If there is a permit process, here's how it normally works. Many localities have 'right-of-way' permits that give you the ability to place a dumpster on a public street. You must apply for and receive this permit before you can place your dumpster.
You need to know a few things to fill out this permit most of the time. First, how long will you need your dumpster on public space? You will have to give a specific date range on the paperwork. Second, where exactly will the dumpster be? You will also need to give the exact address and location of the dumpster. Third, who are you renting your dumpster from? You'll be asked to provide contact information for the rental company on the permit.
Other Things to Know
Here are some other insider tips. Always contact both your local public works department and any relevant neighborhood association. This is the way you will be able to learn about any specific rules and processes (for our Louisville readers, check out Metro Public Works' web page). Additionally, permit processes can take time, so you should try to submit your permit application at least a week in advance of when you need to use your dumpster. One last thing- you can work with your dumpster rental company to help things go smoothly! At Moon Dumpsters, we can help make sure you time your dumpster delivery perfectly so you have the proper permit when you need it. We also ensure deliveries and pickups go off without a hitch.
Moon Dumpsters makes sure that waste disposal is as environmentally-friendly as possible, with efficient trucks and green disposal practices. To learn more about Moon's full-service dumpster rentals and get the dumpsters you need, visit our website or call us at 502-772-2821 today!
https://www.moondumpsters.com/wp-content/uploads/2021/02/dumpster-permit.jpg
613
800
Moon Dumpster Rentals
https://www.moondumpsters.com/wp-content/uploads/2018/03/moon-dumpsters.png
Moon Dumpster Rentals
2021-02-18 09:30:52
2022-11-28 11:07:30
Do You Need a Dumpster Permit?