Mini Roll-Off Dumpsters Are A Good Fit for Hurstbourne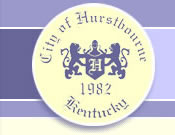 If you have a cleanup or construction project that requires a dumpster, call Moon Mini Dumpsters. Moon proudly serves Hurstbourne, KY and the neighboring Louisville areas.
Why does Moon use "mini" roll-off dumpsters?
Moon uses mini roll-off dumpsters because they are more compact and easier to maneuver. Mini containers are designed to fit in tight spaces and not take up a lot of room. Our bins are ideal for alleys, driveways, side yards and small areas between houses and yards.
Dumpsters are available in 6, 9, 12 and 16 cubic yard sizes. We will gladly discuss the details of your project or job and help you select the container best suited for your needs. This prevents paying for a large, bulky dumpster with unneeded space.
Call Bob today and schedule your next mini dumpster project. (502) 772-2821
Written by Bob Jones
0
0
Moon Dumpster Rentals
https://www.moondumpsters.com/wp-content/uploads/2018/03/moon-dumpsters.png
Moon Dumpster Rentals
2014-01-02 09:00:37
2022-08-23 09:42:04
Mini Roll-Off Dumpsters Are A Good Fit for Hurstbourne