12 Yd Dumpster for Middletown, KY Construction Cleanup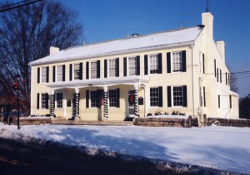 Middletown, KY has a storied history of growth and development. That growth continues today with the expansion of local commercial centers. Moon 12 yd dumpsters are perfect for commercial and construction cleanup.
Dependable dumpsters for construction cleanup.
Moon mini dumpsters are strong and compact. This adds to their effectiveness for construction cleanup. Our 12 yd dumpster is designed for medium to large junk removal needs. They hold a capacity of 5,500 lbs. or 6 pickup truck loads. All containers include a competitive flat rate, convenient drop off and pickup, and 7-day use period.
If you are a builder or remodeler for a Middletown, KY commercial construction company or "do-it-yourself" homeowner, our construction dumpster service will meet your needs. We can place our "mini" containers in the most optimal positions to facilitate your work site.
Moon Mini Dumpsters provides convenient service to all of the greater Louisville area. Don't settle for a dumpster chain company with "middle men" and extra fees. "Ask for the Moon, and get it!" (502) 772-2821
Written by Bob Jones
0
0
Moon Dumpster Rentals
https://www.moondumpsters.com/wp-content/uploads/2018/03/moon-dumpsters.png
Moon Dumpster Rentals
2014-01-16 09:00:42
2022-08-23 09:41:35
12 Yd Dumpster for Middletown, KY Construction Cleanup