Why Rent From Moon Dumpsters in Louisville?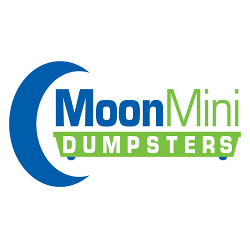 Whether you are a Louisville homeowner or construction company, Moon Mini Dumpsters has the junk removal container for your next project. Our business plan is designed to save you money. We do NOT rent out large, bulky dumpsters with more space than you need.
Free Dumpster Sizes Evaluation
Not sure which dumpster size to order? No problem! Call Moon today at (502) 772-2821 and ask for Bob. He'll asses your job requirements and get the garbage container that benefits YOU the most, not us.
Local Louisville Dumpster Rental
Moon started in 1992. That's 22 years of service to the greater Louisville and southern Indiana region. We do what's best for our customers not because it's good for business, but because it's how people should be treated. We care about our customers because we are Louisville residents ourselves. We take efforts to reduce our environmental impact. We recycle trash that would otherwise add to landfills and pollute our air, ground and water.
Come see for yourself! Let us show you what customer-focused service is.
As always, "Ask for the Moon, and get it!"
Written by Bob Jones
0
0
Moon Dumpster Rentals
https://www.moondumpsters.com/wp-content/uploads/2018/03/moon-dumpsters.png
Moon Dumpster Rentals
2014-08-08 09:00:16
2022-08-23 09:35:48
Why Rent From Moon Dumpsters in Louisville?