Junk Removal or DIY Roll Off Containers in Louisville KY?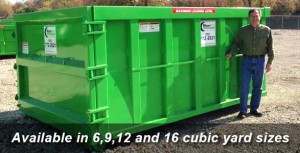 Working in the garbage collection and trash hauling industry, we get this question A LOT. Our classic response is it depends on the entirety of the situation. Certain factors may make one choice more applicable. Moon Mini Dumpsters in Louisville often finds that dumpsters can be more cost efficient.
Things to consider between junk removal and roll off containers:
-Budget-How much can you spend?
-Manpower-Are you getting any assistance?
-Nature of the job-A lot of furniture? Garbage?
Advantages to DIY Containers
Can be "labor-free"-The customer does not pick up or drop off the dumpster. If you can find relatives or neighbors, or maybe even hire one or two local teens to load the dumpster, you can spend a fraction of the cost compared to "professionals."
Comprehensive Services-What if you don't want to get rid of EVERYTHING? Companies like MOON offer portable storage as well as containers. Keep what you want and throw out what you don't!
Environmentally Friendly-Many 21st century mini dumpster companies are "green." This means they sort through for recycling and reusable items. Junk removal often means things just get thrown away.
Written by Bob Jones
0
0
Moon Dumpster Rentals
https://www.moondumpsters.com/wp-content/uploads/2018/03/moon-dumpsters.png
Moon Dumpster Rentals
2014-05-01 09:00:27
2022-08-23 09:50:00
Junk Removal or DIY Roll Off Containers in Louisville KY?