Are You Moving?  Do You Need Storage?
We have a sister company called Go Mini's Portable Moving & Storage.  While Moon Mini Dumpsters is handling your junk and trash removal, let Go Mini's handle your portable moving and storage needs.  We delivery portable storage containers to your driveway, you load the container with your household goods (or use our recommended professional loading service), we pick up the conatiner and take it to our storage facility or to your new home whenever you need it.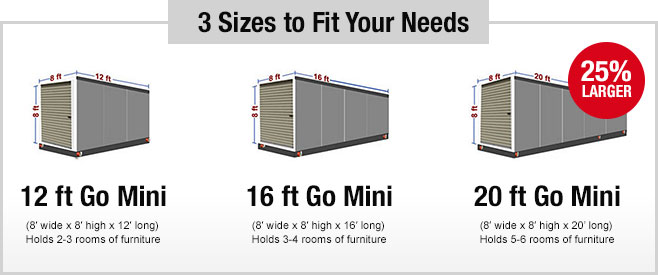 If you live in the Louisville, KY and southern Indiana region (including surrounding cities and counties), simply call Bob Jones to have a portable container delivered right to your door. We are locally owned and operated so you can expect personalized, prompt, and courteous service.
For pricing on portable storage units, please visit gominisky.com.