Spreading the Word About Sustainable Waste Management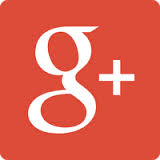 As a green company in Louisville, KY Moon Mini Dumpsters works hard to preserve our surrounding environment. We adopt business practices that will keep us, and the earth, sustaining for a long time. These include, but are not limited to, recycling waste and using fuel efficient vehicles. Our trucks are smaller and equipped with pollution reducing devices.
Sustainable Waste Management
Moon is not only concerned with conserving the environment and resources in Kentucky and southern Indiana. We understand that what happens here affects all those around us. This is why we share ideas and learn new practices from people everywhere. The Google + community Sustainable Waste Management allows us to do this. Made up of businesses and individuals committed to conservation and sustainability, SWM is a platform for people to interact and trade thoughts about the environment. We invite you to join today!
Written by Bob Jones
0
0
Moon Dumpster Rentals
https://www.moondumpsters.com/wp-content/uploads/2018/03/moon-dumpsters.png
Moon Dumpster Rentals
2014-03-20 09:00:08
2022-08-23 09:48:36
Spreading the Word About Sustainable Waste Management