Indiana Recycling is Working!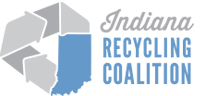 A study commissioned by the Indiana Department of Commerce (IDOC) as part of the National Recycling Coalition's U.S. Recycling Economic Information (U.S. REI) Study shows that recycling in Indiana is working!
Recycling in Indiana
Indiana's recycling/reuse industry boasts:
• 1,700 recycling and reuse establishments
• $3 billion in annual payroll
• $19 billion in annual revenues
• 75,000 people employed
The recycling industry contributes $285 million in state government tax revenues annually.
For more information about recycling in Indiana visit the Indiana Recycling Coalition.
Written by Bob Jones
0
0
Moon Dumpster Rentals
https://www.moondumpsters.com/wp-content/uploads/2018/03/moon-dumpsters.png
Moon Dumpster Rentals
2014-04-12 12:05:50
2022-11-28 11:10:25
Indiana Recycling is Working!